The Ukrainian foreign Ministry is protesting against the "campaign" of the Russian Federation in the occupied Crimea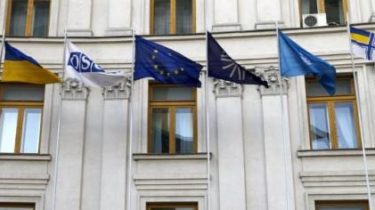 The Ministry of foreign Affairs of Ukraine expresses its protest in connection with the fact that the Kremlin is trying to organize a "campaign" in the annexed Crimea and Sevastopol.
This is stated in the statement of the Ukrainian foreign Ministry.
"Another attempt of the state of the occupant to extend their national legislation to the territory of sovereign Ukraine is a gross violation of international law and legislation of Ukraine. Ukraine does not recognize any other "electoral processes", which the Kremlin holds on the temporarily occupied territory, and considers them null and void in its essence and content," reads the statement by the Ukrainian diplomat.
See also:
In the occupied Crimea in the apartment of the Ukrainian military occupy the security forces of the Russian Federation – human rights activist
The foreign Ministry also called on all States, international organizations and specialized agencies not to recognize any "election processes" in Crimea. The Department urged "to increase pressure on Russia to stop its aggression against Ukraine and to begin the process of de-occupation of the Autonomous Republic of the Crimea and city of Sevastopol".
We will remind that earlier the President of Russia Vladimir Putin signed the "law", which clarifies the order of repayment of debts of borrowers with the Crimea and Sevastopol to the financial institutions of Ukraine. The announcement appeared on the official website of the Russian President.
Comments
comments