Sister Rosenblatt borrowed from his wife of almost 7 million UAH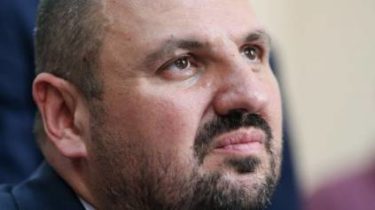 Helen Rosenblatt, who is a member of the Novohrad-Volyn district Council, and sister of the defendant in the amber case, the people's Deputy Borislav Rosenblatt, have declared significant changes in property status.
Relevant information is published in the Unified state register of declarations of persons authorized to perform state functions or local government.
As stated in the document of 28 July, it added to the Declaration of 4 million 401 thousand hryvnias loan of his brother's wife, Jeanne Rosenblatt, August 3, according to the report, lent her another 2.5 million UAH.
Also on August 3, Helena Rosenblatt declared receipt of a gift in kind from his brother of the house with a total area of 225,4 m2 in the Zhytomyr region, the cost of which is 98.5 thousand.
Note, in the Declaration Borislav Rosenblatt stated that the building is jointly owned with his sister for 50% each.
We will remind, in June the NEB opened the scheme for the extraction of amber, which involved the people's deputies Rosenblatt and Poles. Under the guise of restoration in the Zhytomyr region planned actual amber extraction and subsequent implementation through an offshore company where the founder was the sister of Rosenblatt.
The amount of bribes received in the said case is more than 300 thousand hryvnias. June 19, detectives of the National anti-corruption Bureau of Ukraine detained the security guard of the people's Deputy from BPP Borislav Rosenblatt during receiving a bribe of 200 thousand dollars. Allowed to attract Polyakov and Rosenblatt to justice.
The court ordered the Rosenblatt Deposit in the amount of 7 million UAH, to pass passport and wear an electronic bracelet, banning without the knowledge of the investigators to travel to other cities, except for Kyiv and Zhytomyr. Before Rosenblatt promised to surrender the passport, if it is the sanction of the court.
Comments
comments