Aerial portrait: in the US, the plane draws your silhouette in the sky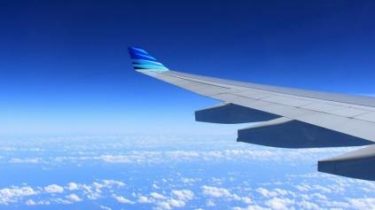 American in space Boeing 787 flight, a route which forms a silhouette of the aircraft.
The Boeing 787 Dreamliner took off from Seattle, where they must return after the end of their journey. In particular, it is already more than 14 hours in the air.
See also:
Dog-pilot. In a Network there was video of a dog flying the plane
To follow the flight of a Dreamliner on the site Radarbox24 or Flightradar24. In particular, the Boeing 787 flies without passengers within a marketing move.
Dnia
Recall the thirty-year pilot EN Divya from India became the youngest commander-a woman of the Boeing 777 in the world. Divya ranks high in the "Air India", which was the culmination of her childhood dream of flying in the sky.
Comments
comments