The calculation time has come. Ukraine will transfer to the IMF a large amount of debt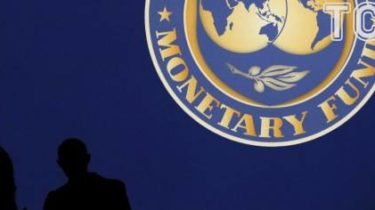 Today, 3 August, Ukraine will transfer to the International monetary Fund of 450 million dollars in debt on loans by the previous stand-by program.
This was announced by Deputy Chairman of the national Bank Oleg Churiy, transfer "Ukrainian news".
"The payment will be held today at $ 450 million. Happening now documented," said Curi.
See also:
The NBU told how much debt Ukraine has to return and where to borrow money
Recall that in late April 2014, the IMF approved a loan programme for Ukraine of 17.01 billion dollars, and in the beginning of may provided the first tranche loan stand by in the amount of 3.19 billion dollars. The Board of Directors of the International monetary Fund on March 11, 2015 has approved the allocation of Ukraine 17.5 billion dollars on a new 4-year EFF program (Extended Fund Facility) instead of the stand-by program. The IMF decided to modify the previous program "stand-by" to "enhanced funding" in connection with longer need Ukraine's balance of payments.
From the IMF, Ukraine has already received four tranches of the credit under the new programme for a total amount of 8.7 billion dollars. Kyiv expects to receive this year 2 tranche from the IMF – the Fund has agreed to recognize the optional adoption of land reforms to receive the next tranche in September.
Comments
comments