Know how to speak with Russia. Gerashchenko told about the role of Kuchma and Medvedchuk in the negotiations on the Donbass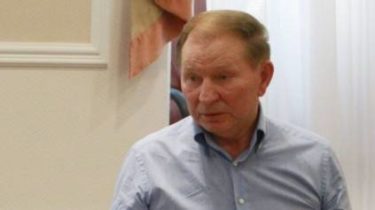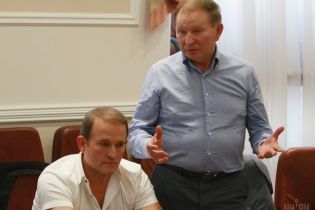 Vice-speaker of the Verkhovna Rada and the representative of Ukraine in the tripartite contact group Irina Gerashchenko in an interview to UNIAN told why ex-President Leonid Kuchma and the godfather head of the Russian Federation Viktor Medvedchuk involved in negotiations on the Donbass.
According to Gerashchenko, the talk at the meeting of the contact group is very heavy, so the Ukrainian group right "heavyweights", which Russia would listen.
"In the trilateral contact group Ukraine is represented by Leonid Kuchma. I want to reiterate that this is a very difficult negotiation, and there are heavyweights who know how to talk with Russia, including. Kuchma refers to such people. Who know how with them (Pro-Russian representatives and representatives of the Russian Federation – Ed.) to talk, and that Russia is forced to listen," she explained, without specifying exactly how it happens.
See also:
Militants tighten their exchange and want to discuss the lists with Medvedchuk – Gerashchenko
Relatively Medvedchuk, Gerashchenko said that the initiative to bring him to the negotiating was made by the German Chancellor Angela Merkel, however, came from the other side.
"He (Medvedchuk – Ed.) relates to the release of many hostages. While we are working in this format. Obviously, Ukraine should use all possibilities to release the hostages. And if Russia is talking to someone, to give them up, it is also necessary to use. Let's just say I wish all the participants of the Minsk group worked more on all the opportunities to release all hostages", – said Vice-speaker.
As previously reported,Vice speaker of the Parliament Irina Gerashchenko released the results of the Skype conference with the militants. According to her, the militants refused to discuss the issue of torture of the Ukrainian hostage with disabilities Ludmila Surzhenko.
The government demanded the release of ORDO 137 Ukrainians, representatives of the "republics" have confirmed the contents of only 71.
Comments
comments