Strategic Ukrainian state enterprise for the transportation of gas topped the pole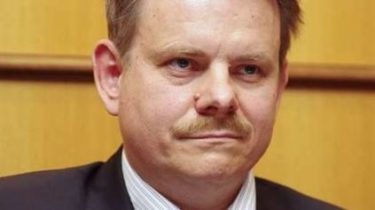 President of the state enterprise for the transportation and storage of gas "Ukrtransgas" was the pole Pavel Stanczak.
The applicant unanimously agreed on the Supervisory Board of "Naftogaz Ukraine", which is subordinated to the company.
Paul Jozef Stanczak more than 25 years of experience in the field of transportation, distribution and storage of gas, said the press service of "Naftogaz". In 2003-2004, the Polish state gas company PGNiG was responsible for the separation of the functions of transmission system operator and establishing an independent operator GTS Poland Gaz-System S. A. He continued to work for the position of technical Director and member of the Board of Gaz-System up to 2008, where he was responsible for the development and implementation of investment plans and ongoing technical support of the transmission system, coordination of the processes of obtaining permits and licenses with relevant government regulators and authorities.
Now Stanczak is a technical Director member of the management Board of PGNiG Technologie S. A. is responsible for the design and construction of new pipelines.
Paul Jozef Stanczak was born in 1963 in Poland. Received engineering education at the Institute. Emiliana Korobchinskogo (Warsaw), graduated from Warsaw University of technology, the Home Institute of Commerce, got a MBA in Bedfordshi University and the Academy of Leon Kuzminskogo.
We remind that the two-and-a-half years as the President of "Ukrtransgaz" Igor Prokopiv taken. In February 2017, he was suspended from duty due to fraud with the money. After inspection of the financial activities of the enterprise the auditors identified a lot of violations. Prokopov dismissed March 17. And in April it became known that he was appointed Deputy Minister of energy and coal industry of Ukraine. In this position Prokop is now.
Priznaytes to TSN from Viber that atribuite
nivalis news just the messenger!
Comments
comments