In the Kiev region was caught a serial rapist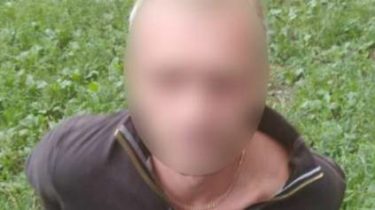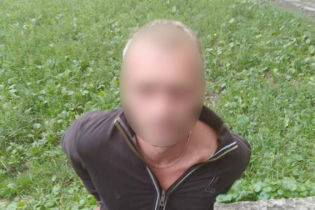 In the Kiev region was caught 39-year-old man who committed five rapes.
It is reported Natspolitsiya.
The police asked two women 18 and 21 years and said that before they decided as a couple to travel to Odessa hitchhiking.
At a stop of public transport in Sofiivska Borschagivka they stopped the car "Daewoo Lanos" driver who agreed to drive them, so he went in that direction.
In Vasilkov man invited the girls to spend the night in his rented apartment.
See also:
In Nikolaev the suspect in the rape of a minor died after falling from stairs in the jail
Luring victims into an apartment, assault, threatening with a knife and applying physical force, sexual intercourse with girls against their will. After that, he car had taken the girls at the gas station near the village. Kalynivka. The man threatened the girls with a knife, took their money and disappeared.
On the same day the rapist was arrested, he confessed to the crime, pleaded guilty and gave evidence.
Currently proven his involvement in the Commission of the five facts of rape, it continue to check on participation in Commission of other similar crimes in the region and the state.
It turned out that he was almost a year ago, returned from places of imprisonment. Behind bars the attacker spent 22 years.
See also:
In Moscow detained a pedophile, who for 10 years was raped by a boy from Ukraine – media
Recall that pod Kiev, police detained the perpetrator directly to the crime scene. Midnight on a young woman who was walking home alone unexpectedly attacked by an unknown man. He struggled a few times, punched her in the face and then dragged into the bushes. Fortunately, a cry for help were heard by local residents and called the police.
Patrol arrived on the scene exactly when the abuser is the abused woman and trying to satisfy his sexual passion.
The tyrant was 31-the summer local who was in an alcohol intoxication.
The man was detained, he faces up to 5 years imprisonment.
Priznaytes to TSN from Viber that atribuite
nivalis news just the messenger!
Comments
comments