In Ukraine, every fifth Bank is unprofitable.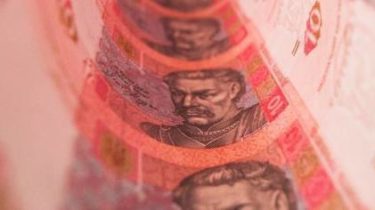 For the first half of this year, 90 banks, who remained to work in the market, 70 – profitable (plus of 8.22 billion) and 20 losses (minus of 10.07 billion), i.e. almost every fifth financial institution. The total loss of the banking system for January-June is 1.85 billion. This happened due to capitalization state of "PrivatBank" and the Russian "Prominvestbank".
"In the first quarter of 2017, the profit amounted to UAH 4.1 bn (including adjusting entries as of may 15, 2017). The main reason for the deterioration in financial result was a significant growth in the second quarter of 2017 contributions to reserves by banks – up to UAH 12.5 bn. The overwhelming share of which formed two banks – "PrivatBank" and "Prominvestbank", – noted in the NBU.
See also:
The head of the Fund told about the conditions of his dismissal and the relationship with Poroshenko and Kononenko
The losses of financial institutions have led to a negative financial result of state banks and banks with foreign capital, respectively.
"So, at the end of the first half of the cumulative loss of state banks amounted to nearly UAH 1.8 bn (excluding the result of "PrivatBank" – a profit of UAH 1.1 bn), banks with foreign capital – UAH 1.1 bn (excluding the result of "Prominvestbank" – a profit of almost UAH 3.7 billion). The aggregate net profit of banks with private capital during the reporting period exceeded 1 billion UAH", – said controller.
The national Bank notes that "among the positive trends of the first half of 2017, compared to the same period last year – growth in net Commission income (34%) net interest income (3.5%). The increase in net interest income was due to more rapid reduction in interest expense compared to interest income of operations of banks with individuals".
Earlier , the NBU explained how Gontareva "managed" four and a half months not to go to work.
Priznaytes to TSN from Viber that atribuite
nivalis news just the messenger!
Comments
comments