The American broke the lottery jackpot of almost 759 million dollars and immediately quit my job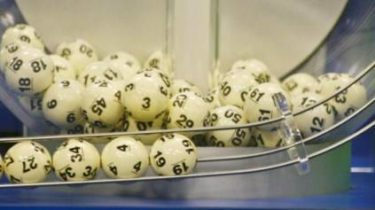 In the United States hit the jackpot in the Powerball lottery, which is 758,7 million dollars.
The winner was a mother of two children Mavis Corolla. It is more than 30 years worked in the hospital, but after learning that rich, immediately called his boss and said he quits. What to do with all that money, the woman have not decided yet. While just want to relax. This is stated in the plot of TSN.Ranok.
This jackpot was the largest in the history of drawing, from those that get one person. If the winner wish to get all the money immediately, she will pay, according to the rules of the lottery, only 443,3 million dollars. To get the full amount, you need to accept payments over 29 years.
Among the winning numbers – 6, 7, 16, 23, 26. Extra ball Powerball – 4.
Nearly 9.4 million people won a total sum more than 135 million dollars. Organizers have sold about 170 million of lottery tickets in this season.
Next jackpot of this lottery will be $ 40 million.
We will remind, it is the second largest jackpot that has broken in the Powerball lottery. In January 2016, the winnings amounted to $ 1.6 billion. But then it was divided between the three winners.
Priznaytes to TSN from Viber that atribuite
nivalis news just the messenger!
Comments
comments