Positive Outlook: Moody's increased the credit rating of Ukraine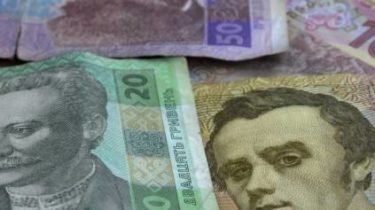 Moody's Investors Service upgraded the ratings of the government of Ukraine in Ukrainian and foreign currency by one notch to Caa2 from Caa3 and changed the Outlook from "stable" to "positive."
The main factors raising the rating the overall impact of structural reforms in Ukraine that can help the government to cope with the debt burden and improve the country's position in foreign markets, the site says Moody's Investors Service.
See also:
Russia's economy continues to fall and struck another DNO – experts
It is noted that the positive Outlook reflects the momentum of reform if it continues, it could lead to a further improvement of the reliability of internal and external debt of Ukraine.
"The reform momentum will also support the resumption of the access of Ukraine to global capital markets that will ease the way to refinance large external debt repayments that will come, starting in 2019", – stated in the message Agency.
However, the current increase in the rating is limited only by one step – from Caa3 to Caa2 – is that the burden of payment of foreign debts, which will come in a few years and will require substantial funding in foreign currency, said Moody's.
Recall that in the case of escalation of the conflict in the Donbasand Crimea, the economy will resume its fall. With such a forecast made by experts Moody's. Moody's assume that the clashes in Crimea, strengthening of the military conflict in the Donbas could lead to the expansion of international sanctions against Moscow. This, consequently, may lead to capital flight and threatens the economic recovery of Russia.
Priznaytes to TSN from Viber that atribuite
nivalis news just the messenger!
Comments
comments