Ukrainian political prisoner Klich from prison and transferred to an unknown hospital – lawyer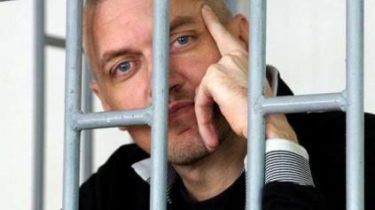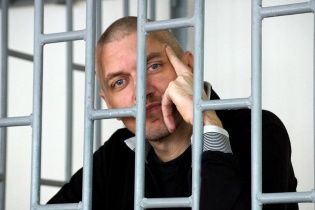 Ukrainian political prisoner Stanislav Klikh, which is in Russian Verhneuralsky prison after conviction to 20 years in prison, transferred to hospital.
It is reported resource OVD-info, with reference to the convicted lawyer Ilya Novikov.
The lawyer explained that, until the end is unknown, in what by now is Klich. It was to visit the local solicitors, but in prison it was not.
"Where he was taken, we are not exactly talking about. We can guess that it's a hospital in Chelyabinsk, about understand, but fresh information that he was there, we have," – said Novikov. He recalled that Klich was "lousy" state of health prior to Verhneuralsk from Grozny.
See also:
The process of Klich and Karpyuk: Russian justice knocks through the torture of "extremist" testimony
"We have every reason for worry," said Novikov.
About translation of Ukrainian to the hospital, "OVD-info" also said the Chelyabinsk human rights activist Tatyana Shchur. According to her, the region has two hospitals for prisoners – Regional psychoneurological hospital No. 5 in Magnitogorsk and LPU-3 in Chelyabinsk. In MPI-3 counsel stated that Klich is not there, and in Magnitogorsk the hospital refused to provide information.
Recall, R, a Russian Prosecutor demanded to plant Karpuk at 22.5 years, and Klich – for 22 years. On 19 may 2016 , the jury recognized Karpuk and Klich guilty. Protection of Ukrainians are sure that the jury was pressured. The Ministry of justice said that immediately after sentence begins the procedure of extradition of the Ukrainians.
Case Karpuk and Klich fabricated by the Russian investigative Committee and it appears the Prime Minister of Ukraine Arseniy Yatsenyuk. Lawyer Ilya Novikov released new details about, in his words, "this sordid history." In it Russia officially declares that in ' 94 Yatsenyuk was nicknamed "fighter Arsen", fought in Chechnya against Russian troops with Alexander Muzychko, known as Sasha White, and former head of the Lviv organization UNA-UNSO Andriy Shkil and, in fact, now defendants in Chechnya Ukrainians – Karpyuk and Klich.
Subsequently, the judicial Board on criminal cases of the Supreme court of Russia affirmed the sentence of Ukrainianswho have been unlawfully convicted and dismissed the appeal.
Priznaytes to TSN from Viber that atribuite
nivalis news just the messenger!
Comments
comments