The store survived the Maidan without loss, but he resorted to looting. Sodel showed an old photo of "Emporium"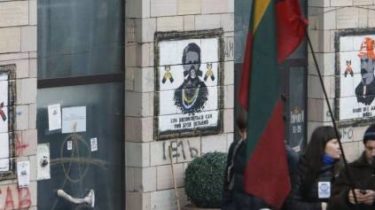 Photographer Vladislav being here showed a picture of the store, "Emporium" from the time of the revolution of Dignity: it photographed a note posted on the door asking them not to commit acts of looting and vandalism.
The corresponding photo he posted to Facebook.
See also:
Threw eggs and fired the tires. The activists retaliated shop, who erased the graffiti on the Grushevsky street
"During the Revolution people listened to the owner of Enormo. The store has gone through turbulent times without any loss, but it's been 3.5 years and he resorted to looting historical monument by an act of vandalism," said Sodel.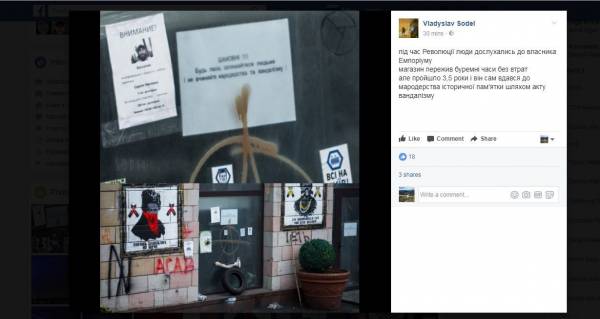 Recall from the storefront of the luxury furniture "Emporium" on the street Grushevskogo, 4 in Kiev disappeared famous Patriotic graffiti that was done during the Revolution. Ukrainian Institute of national memory is preparing an appeal to the police and to the Prosecutor General on the fact of vandalism.
3 Sep activists gathered under the walls of the luxury shop. The graffiti stayed on the walls of 3.5 years and protected by Law, was inscribed on the list of historical monuments. The activists have invited the store owner to give an answer about three in the afternoon, however, he did not come. They then smashed a glass door agenciesI left graffiti in red paint: "Maidan was here, the independence will remain".
Comments
comments