Putin hinted that his fighters ORDO can "strike in other areas of conflict"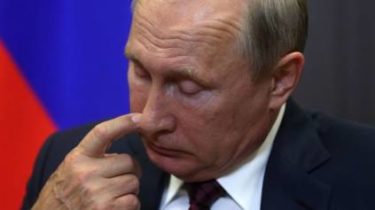 In the case of the supply of United States armaments to Ukraine at the Donbass can escalate hostilities. And even spread to other regions.
It warned the President of Russia Vladimir Putin during the final press conference after a visit to China.
"This is a sovereign decision of the United States who supply or provide the weapons for free and the country which is the recipient of this assistance. We this process can affect not can. But there are common international rules and approaches: the supply of arms to the conflict zone is not going to favor peace, but only worsen the situation. If it happens in this case, fundamentally this action or decision will not change. It generally does not affect the change in the situation. The number of victims can certainly increase. But I want to emphasize, just to be clear: nothing will change. The number of victims can be increased and it is sad," Putin said.
He also stated that "there is one point that you should pay attention to those who Harbor such ideas. It is that self-proclaimed republics have enough weapons, including captured in the opposing side, in nationalist battalions and so forth."
Putin threatens armed conflict in other regions.
"And if American weapons will arrive in the conflict zone, it is difficult to say how you will react to the self-proclaimed Republic. Maybe they would send a weapon that they have in other conflict zones that are sensitive for those who are creating problems for them," – said the President of the Russian Federation.
Putin also said the conditions on which agree to the presence of UN peacekeepers in the Donbas.
Priznaytes to TSN from Viber that atribuite
nivalis news just the messenger!
Comments
comments