Meeting "helpless" and "blind." Officials with the producers discussed why rose chicken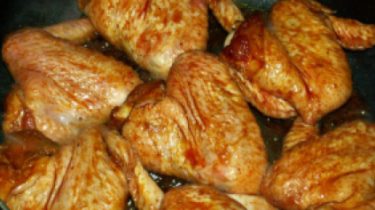 During July-August, when Ukraine abolished state regulation of prices for social products, the price of chicken meat increased on average by a quarter.
The reasons for the price increase several. The first of these is beef and pork is more expensive (due to African swine producers have reduced the number of pigs), so that consumers switched to chicken. Another reason is the Ukrainian market does not have enough supply of chicken meat, because the manufacturers are more export-oriented, where you can earn more. And immediately to increase production for the domestic market can not. At the same time rose in price cost components – salaries, energy, food and equipment that you have to buy the currency amid devaluation of the hryvnia. About it the speech went at the meeting in Antimonopoly Committee which also had representatives of the Ministry of agrarian policy and food, Ministry of economic development and trade, industry associations, the largest national retail chains, manufacturers of chicken.
The representative of the Ministry of agriculture operated by the state statistics service figures, and said that he sees no shortage of meat products in the Ukrainian market. At the same time, he noted that this year Ukrainians consume more meat than last year: projected target for 2017 is 53 kilograms against last year's 51 kg. However, instead of pork and beef Ukrainians began to eat more cheaper chicken.
See also:
Experts have predicted that prices of pork and chicken in the fall
At the same time, the head of the Antimonopoly Committee Yury Terentiev noted that the competence of the AMC "does not include the regulation of commodity prices, the impact on commercial strategy of enterprises, administrative orienting them to the priority filling of goods in the internal market. AMCU is the identification and suppression of violations of legislation on protection of economic competition. All who have evidence of violations at the meat market, chicken can now provide them in the AMC".
In early August the anti-monopoly Committee has asked poultry producers to justify higher prices for their products. Now collecting and studying the answers.
"By results of check of such information, if confirmed groundlessness of higher prices and signs of violation of legislation on protection of economic competition, the Committee will be a further procedural actions to stop the violations," – said Terentyev.
We will remind, in Ukraine over the summer has risen by nearly all social products, the prices of which previously regulated by the state. Fell only seasonal vegetables, the cost of which fall will rise again. Pounds of chicken two months ago cost an average of 45.5 UAH, and already on 8 and a half hryvnia more expensive – nearly 54 UAH.
Priznaytes to TSN from Viber that atribuite
nivalis news just the messenger!
Comments
comments