In the case of the station cops-robbers in Kiev, new victims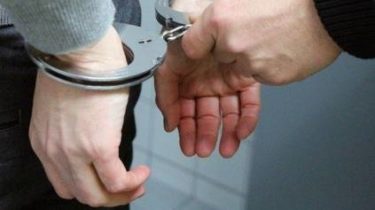 New victims appeared in the bad copswho robbed people at the capital station. Cops detainee elected a measure of restraint, according to a story TSN.16:45.
Dishonest law enforcement authorities usually choose the drunk people, took them to a separate room where robbed. Special operation on detention of criminals was prepared for two months, and spent, as if in a movie. The suspect ambushed and sent a figurehead with marked money. When the robbers in the form of a familiar pattern took away someone else's cash, criminals caught in the act.
Videocamera victims willing to testify in court against the cops who robbed people at the station
TSN. 16:45
Today, 17:03
Facebook

VKontakte

Google+

Twitter

1

Viber
After high-profile arrest to find the police at the station has become problematic. Together with the film crew of TSN law enforcement officers searched for the girl, which the thieves cut the bag and stole a purse. "In General, she said, here there are no police. Nobody can help, you have to go to the office," she says. Despite the fact that the cops have robbed people for almost six months, the station staff and security nothing suspicious seen. "No one suspected," says one of the guards and asked to turn the camera off.
For 28-the summer inspector of patrol police Dmitry Kulecho the Prosecutor's office requested two months of detention with possibility of bail of one million hryvnias. Investigators say patrol abused with travelers using handcuffs and tear gas, and the loot was divided between them. Kulesza says it is slander. "All I did is wrote the decision for the man because he was drunk. No more illegal actions I did not commit," he says. But the Prosecutor States that the COP went to work while under the influence of drugs. "Kulishi during his personal search was found the substance, as he explained that it was drugs he was using. He was sent to medosvidetelstvovanie, but he refused," – says Andrey Dankov.
Comments
comments