Tymoshenko made the mouthpiece of the Saakashvili announced a joint plan of the opposition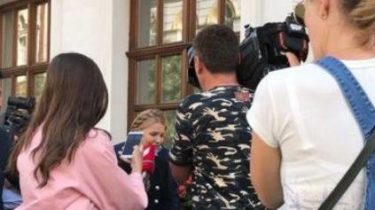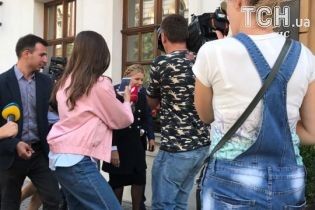 The leader of "Batkivshchyna" Yulia Tymoshenko was released to reporters under the hotel "Leopolis" in Lviv, where now is allegedly the former head of the Odessa regional state administration, Mikheil Saakashvili.
According to the national lady, now the opposition plans to coordinate actions and to create a joint plan of action.
See also:
Saakashvili returned to Ukraine. The second day at text online
"Democratic Pro-European opposition forces have begun consultations on the joint action plan. I think that together all political forces, when they are ready to the announcement of this plan, it will make" – she said, without giving any details.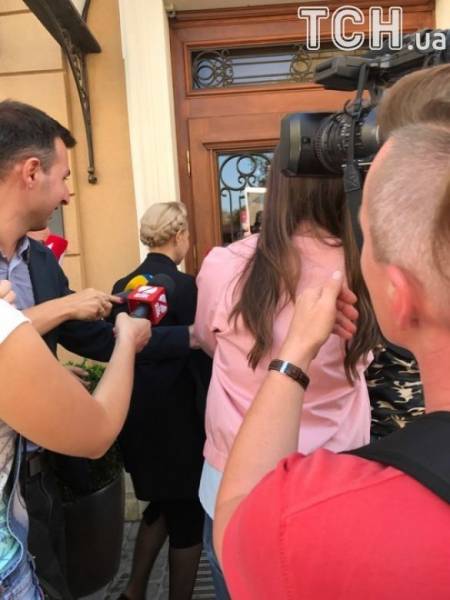 Dnia
Yulia Tymoshenko outside the hotel, where Saakashvili
The results of the negotiations, according to Tymoshenko, could be released tomorrow, September 12.
Saakashvili himself to the press came out, the question about where he, Tymoshenko said: "Now he will be with you."
We will remind, the Ukrainian citizenship, Saakashvili gave his decree the President of Ukraine Petro Poroshenko at the end of may 2015. On the eve of getting a Ukrainian passport he was appointed Chairman of the Odessa regional state administration. In December 2015, it was deprived of Georgian citizenship. At the head of the Odessa region , Saakashvili worked for a year and a half, after which he announced his resignation, accusing the President of violating the promises and progress to senior positions in the regional administrations of the "old corrupt".
Then the former President of Georgia announced the creation of their own political powerwhich will go on elections to the Ukrainian Parliament. In Georgia the politician is charged with four criminal counts. He faces up to 11 years of imprisonment.
Deprived of citizenship , Saakashvili in late July, when he was outside Ukraine. He is a politician promised to return September 10. Heentered the territory of Ukraine through KP "shehyni" that in Lviv region, although I was going to make it through KP "" that in the Lviv region. The border, he got the bus.
At first he tried to cross the border by train intercity "Przemysl – Kyiv", but he was detained through the "person who has no grounds for entry into Ukraine".
The state border service of Ukraine announced a breakthrough in the checkpoint "shehyni", in which Mikheil Saakashvili went to the territory of Ukraine, massive illegal violations of the state border.
Currently, Saakashvili is located in Lviv.
Priznaytes to TSN from Viber that atribuite
nivalis news just the messenger!
Comments
comments