"Linguistic nationalism": "DNR" consider dangerous online courses of the Ukrainian language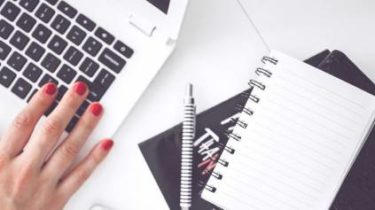 In "DNR" began to conduct a special information campaign on charges of Ukrainian authorities in the "linguistic nationalism".
He writes about this in Facebook the coordinator of group "Information resistance" Dmitry Tymchuk.
See also:
Militants "DNR" brought in schools of Donetsk tons of Russian textbooks
"We are talking about attempts to counter "the Ministry of education and science of the DNI" develop teachers of Mariupol remote online courses for the study of Ukrainian language and literature, history and geography of Ukraine for pupils of 9-11 grades of educational institutions "DNR", – he explained.
"The Ministry of education of the DPR" tries to convince the parents of students in the "DNR" in danger "propaganda of the Ukrainian nationalist ideology", which supposedly carry these online courses," – said Tymchuk.
Operational data of group "Information Resistance". Russian-terrorist troops to condense their positions on…
Posted by Dmitry Tymchuk on Monday, September 11, 2017
Earlier, militants occupied Donetsk published textbook of the Ukrainian language for 1 and 5 schools. Ukrainian language and literature remained compulsory in the program in the occupied territories, however, their teaching is given only half an hour a week.
Comments
comments