"1+1 media" declares the attempt of disposal of a building and political pressure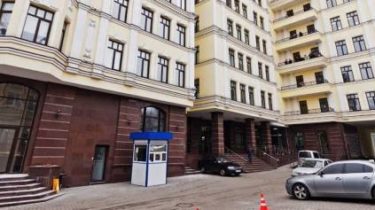 September 6 in a press there was an information that the Prosecutor General's office of Ukraine plans to carry out inspection of the building at vul. Cyril, 23. Since 2012, the premises was rented by the media group "1+1 media".
"1+1 media" is concerned about the situation and, therefore, separately stating its position on the case.
On 29 August the company received a letter from the "Poll-real estate" in which it was announced that the NBU is planning to 25 September 2017 the sale of the building due to the fact that he is as collateral in the refinancing process of "PrivatBank". At the same time, OOO "Poll-Neruhomist" I demand payment of the entire loan amount– 4 406 807 586,50 UAH, at that time, the estimated cost of the building, according to the mortgage contract, a fraction – of 976.00 027 258 UAH.
After receiving a letter from the "Poll-Neruhomist", "1+1 media" has applied to the NBU with a request to clarify the situation regarding future rent, given that "1+1 media" paid the rent till March 2018. The answer is still expected.
"We really want to be wrong, but this seems like another attempt of political pressure. After the incident with the license in December last year, now begins the story of the building. We are the only tenant, so it is obvious that the actions directed against us. To translate all of the telecentre – it is a matter of a few months. To travel within two weeks – not physically possible and it is an absolute nonsense, given that in 2013, we paid rent until 2018. We still have not received an answer from the NBU, and if it is not a political action, then, of course, the NBU would have to give us time until the end of the lease", – says General Director of "1+1 media" Alexander Tkachenko.
At the end of last week's "1+1 media" has sent a letter to the Ministry of internal Affairs with the request to ensure the security of the building to exclude the illegal use of force by the termination of the telecentre.
sheet Studio 1+1 MVS from tsnua
Recall that "1+1 media" is one of the largest media groups of the country, which provides broadcasting 7 channels and covers the ether, about 98% of the population of Ukraine.
Priznaytes to TSN from Viber that atribuite
nivalis news just the messenger!
Comments
comments