Arrived in Ukraine the first ship from USA with anthracite for "Centrenergo"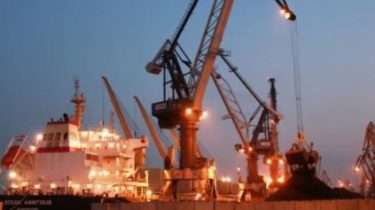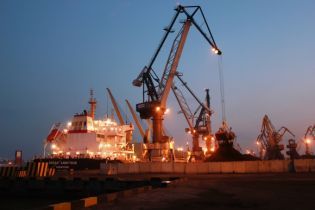 Today, 13 September, at two o'clock at the sea port "South" in the Odessa region arrived the first cargo ship Ocean Ambitious of US steam coal for state power generating company "Centrenergo".
On Board bulk carrier – 62 thousand tons of anthracite. Port workers have begun unloading, stevedores plan to unload a cargo for three days. From the port, coal will carry on TPP.
"In early September we completed the planned training of the equipment, because in the next week, the company plans to take four vessels with coal, totaling more than 295 thousand tons, one for "Tsentrenergo", two for DTEK and one for OOO "Euroconstruction". The experience of unloading bulk carriers with anthracite from South Africa demonstrates our ability to effectively organize the process of sending goods to the energy sector to ensure adequate and timely replenishment in the warehouses of thermal power plants", – said the acting Director of state enterprise "ICC "South" Vitaly Zhukovsky.
"I congratulate the first American coal to Ukraine, delivered according to my agreement with President trump. An important contribution to energy security of our country. Clear evidence of the mutually beneficial cooperation between strategic partners. Irretrievable loss for Russia another tool energy blackmail, despite the treacherous theft of the Ukrainian coal on the Ukrainian Donbass", – wrote in Facebook the President of Ukraine Petro Poroshenko.
Recall that in late July of 2017 one of the largest Ukrainian energy company "Centrenergo" has concluded with the American company XСoal Energy & Resources supply contract to end this year 700 thousand tons of anthracite. This writes UNIAN.
Before that, in may 2017, in sea trading port "southern" was unloaded over 220 thousand tons of thermal coal from South Africa for thermal power generation DTEK.
Earlier in the Ministry said that in Ukraine there is a shortage not only of anthracite, and coal of the gas group.
Comments
comments