All grantees "stole" one month additional payments from the state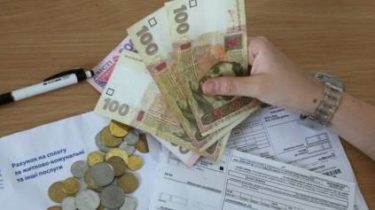 More than half of Ukrainians this heating season will receive subsidies. And it is – every third family. After a few weeks starts a new heating season, and rules for the use of subsidies have changed again.
What to expect in the first payment and how much it will cost the Ukrainians a warm house this winter, according to a story program "snidanok z "1+1".
Tatyana is a frequent guest at the center of social protection. And all because last year has issued a grant. If not for this assistance from the state, the pension would not have survived, says the woman. But to fully understand the rules of use of the subsidy could not until now.
"Give me a subsidy for electricity. But I save and I can not understand the essence of the grant: if I save, then where is the subsidy? I just think of how much I used and paid so much. Let it not rising in price. And it will be better than some strange subsidies," says the woman.
See also:
The Cabinet has made changes in the terms of appointment of subsidies. What to expect Ukrainians
Rules for the accrual and use of subsidies are changing almost monthly. For example, to bring happiness to the extension of benefits this heating season, the government decided not all.
"Monitor all the things, count, look at the size of the debt and assign the subsidy in may. If the debt is more than 20 non-taxable minimum, and it is 340 UAH, then the subsidy will not be assigned", – said the Deputy head of the Department of labour and social protection of the population of Svyatoshin district state administration in Kyiv Galina Kravchenko.
Compared to last year changed the terms for the calculation of subsidies for heating. If earlier subsidies were given from October 1 to April 30, now only from 15 October to 15 April. For 30 days less. Decreased social standards on food preparation.
An important innovation, which we should not forget those who want to use the subsidies – Declaration of income. Used to record the profits for the calendar year: January to December. Now the time as close to the date of assistance.
"Since October, the income will be taken into account already during the first half of this year. That is close to the period when the subsidy is calculated the size of the income. Already on the June earnings will be to pay subsidies in October for the heating period," explains the Director of the Department of state social assistance Minsotspolitiki Vitaly muzichenko.
But those who saved on heating (gas or electric) and spent less than normal subsidies, the government first will return the saved money. Relevant statements on the monetization of subsidies accepted until September 1. Money nearly two million families have to pay in October-November.
Comments
comments