The European Commission will check the implementation bezveza in Ukraine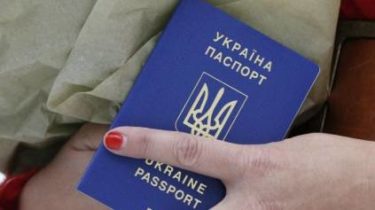 The European Commission until the end of 2017-year evaluate the implementation by Ukraine the visa-free regime before the end of this year.
We can confirm that we have received from the Ukrainian authorities report (regarding the implementation bezveza –Ed.) which will be added to the monitoring report on the visa-free regime before the end of this year. The report will be public and available on the Internet", – UNIAN reported in the European Commission.
See also:
In the gpsu said the reasons for which Ukrainians are denied visa-free travel
Recall that on 11 may the Council of Ministers of the European Union adopted the final decision on visa-free regime for Ukraine. It was the final authority in obtaining permission to cross the EU border without a visa.
Thus, the Ukrainians since June 11, won the right to travel to all EU States, apart from Britain and Ireland, which have special conditions in the Schengen agreement. At the same time they can travel without visas to the four countries that do not belong to the EU but are in Schengen – Iceland, Liechtenstein, Norway and Switzerland.
The benefits of open visa-free regime for holders of biometric passports. Citizens who have a valid Schengen visa and the international passport of the old sample will also be able to enter the territory of the EU after the introduction of visa-free regime.

Dnia
Comments
comments