Debtors of child support do not want to travel abroad or be disqualified from driving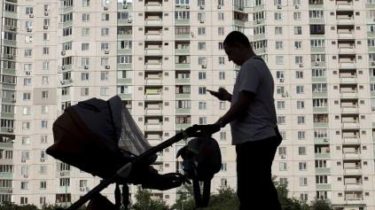 In Ukraine will toughen responsibility for failure to pay child support. The debtors expect out of Ukraine abroad, prohibit open Deposit accounts or get a driver's license.
The Cabinet instructed the Ministry of justice within one month to develop a bill. This is stated in the plot program "snidanok z "1+1".
Now in Ukraine alimony't get up to half a million children.
Recently the minimum size of the alimony on the child is increased by 20%. The Family code ordered that this money is 100% property of the child.
Also, litigation over alimony was reduced to three days, during which the court must set a clear amount of alimony. If income is unknown, a father or mother must pay at least 50% of the subsistence minimum per child: UAH 713 baby under the age of 6 years, and 888 grn – older child. If the income is known to a quarter of earnings.
The law to protect and payers of alimony. The upper limit of the alimony – 10 subsistence minimums for a child of the relevant age. And it is from 14 to 18 thousand UAH.
Comments
comments