In the Kyiv region SBU conducts a search in the house of the head of a regional cell of "Batkivshchyna"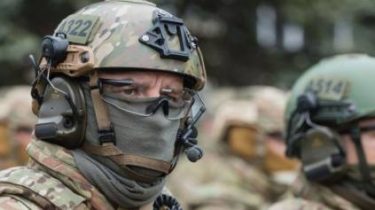 SBU came with a search warrant to the house of the Chairman of the Kiev regional party organization "Fatherland" Konstantin Bondarev under Vyshgorod.
This was stated press Secretary of SBU Elena Gitlyanskaya, writes "Interfax-Ukraine".
"Investigative actions are carried out in the framework of criminal proceedings under article 190 of the Criminal code (fraud)", – she noted.
In turn, the press service of "Batkivshchyna" reported that the building stormed by about 30 unknown persons in camouflage uniforms with stripes "SBU".
"A group of persons did not introduce themselves and blocked the entrance to the territory where is located the house, not allowing to go into the room even to its owner. Subsequently, Konstantin Bondarev has launched inside, but the passage of the lawyers blocked", – added in party.
After that the house started to gather other members. In particular, MP from the faction "Batkivschyna" Sergei Vlasenko, who force broke through the gate, showing the identity of the MP.
"I note that it already the second search of the Chairman of the Kyiv regional organization of the three days! The current government is acting exactly the same as the act of the regime of Yanukovych: self-willed, daring, and illegal," – said Vlasenko.
According to the head of the Kiev regional Council, representatives of "Batkivshchyna" Anna Starikova, such actions are "revenge for the opposition activities of the party in General, and for recent high-profile decision of the regional Council".
"We are talking about the appeal to Parliament with a request to settle the legal grounds for impeachment of the President of Ukraine, as well as the recognition of the work of the Kiev regional administration unsatisfactory because of the extremely low level of budget execution. We will continue to monitor the activities of government, despite the military pressure exerted on me and my colleagues," she said.
We will remind, earlier the head of the faction "VO "Batkivshchyna" in Kyiv city Council Volodymyr Bondarenko reported that the Chairman of the Commission kiyevsovet concerning local government, the member of the faction "Batkivshchyna" in Kyiv city Council Alexander Bereznikov searches came to the military prosecutors, to prevent the decision on "impeachment of the President."
Comments
comments