"It wasn't me": a U.S. Senator found the excuse of "Laika" the scenes on Twitter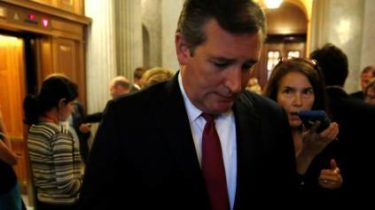 U.S. Senator from the Republican party from Texas Ted Cruz was at the center of a scandal after Internet users noticed that he put on Twitter "like" the scenes.
Nick saw that Ted Cruz has put like a 2-minute video, which was published in the account of "Sexuall Posts" (Sexual positions). The news quickly began to spread in social networks and media.
See also:
The player "Manchester city" got himself in a sex scandal with a prostitute
Then "like" was removed, as Ted Cruz had to defend.
"It wasn't me" he said in an interview with CNN, adding that it was a simple mistake.
According to the Senator, "like" the scenes set by the staff member who handles his Twitter account. Cruz said the officer was identified but refused to name him.
"I assure you, he now feels terrible," said the Senator.
See also:
The head of Uber is on vacation indefinitely after a sex scandal in the company
Recall that Ted Cruz was the main rival billionaire Donald trump on the election of the candidate in presidents from Republicans. He regularly takes the second place in Republican primaries.
Comments
comments