Sbushniki came to the editor of "the Ukrainian truth" in the case of disclosure of state secrets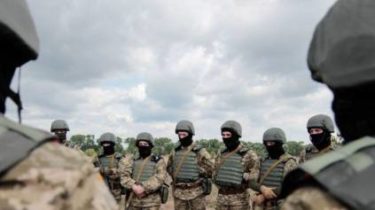 Representatives of the security Service of Ukraine today, September 14, came to the editorial office of "Ukrainian truth" in the investigation of the disclosure of state secrets.
This was announced by the chief-editor of Sevgili Musayev.
"Teaser news on the pack. We come to SBU, to investigate the disclosure of state secrets", – she wrote on his page in Facebook.
Subsequently, the site has published details of the incident. Musayeva presented the letter with an appeal temporarily to withdraw from public access article about the failure of the state program of reforming oboronno-an industrial complex. Security forces are seen in the material disclosure of the state secret, journalists said.
See also:
SBU searches of journalists and editors "Strenia"
The letter indicated that the investigation Department of the Main Directorate of the SBU in Kiev and Kiev region is carried out pre-trial investigation in criminal proceedings brought in the Unified register of pre-judicial investigations on 29 June 2017 on the grounds of committing crimes under part 1 of article 328 of the criminal code.
"Investigators have reason to believe that the individual information of the above article contain information with restricted access, the dissemination of which may harm national security of Ukraine in the sphere of defense" – believe in the security Service.
Above article was asked to be removed from the site during the investigation. Journalists urged to ensure the transfer of the investigative Department of the Main Directorate of the original file of this article and of all existing documents relating to its preparation and publication.
Recall that in October last year, "Ukrainian truth" has accused the presidential Administration in listening to journalists. Its editors pointed out, citing law enforcement sources, that collecting information does the SBU at the request of the AP. Also, according to them, the relevant materials were received by the head of the interior Ministry Arsen Avakov.
The SBU opened a case on the specified fact, as editor-in-chief Sevgili Musayev questioned.
Comments
comments