The EU Council decided to extend the personal sanctions against Russia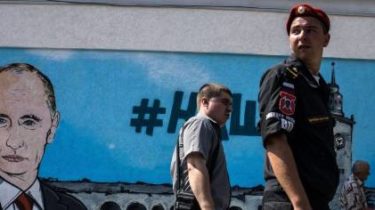 The EU Council approved a decision to extend sanctions against persons and companies whose actions undermine the territorial integrity, sovereignty and independence of Ukraine.
This is with reference to a source in Brussels, reports UNIAN.
As noted, the sanctions, which expire on September 15, will be extended to six months. The corresponding decision will come into force after publication in the Official journal of the EU.
In addition, the EU Council said that at present, the ban on entry and freezing assets applied to 149 people and 38 businesses. From the previous list excluded four dead people and two companies that ceased to exist as a result of fusion with the other.
We will remind, three years ago , the EU imposed sanctions against Russia for destabilizing the situation in Ukraine. Their action Brussels regularly extended, most recently until the end of January 2018.
Three years ago, 31 July 2014, the European Union first introduced sectoral sanctions against Russia in response to the violation of the sovereignty of Ukraine, the illegal annexation of Crimea and Moscow's actions in the Donbass.
On June 28 the permanent representatives of the countries-EU members agreed to the next extension of these sanctions for another six months.
USA, in turn, the sanctions list was expanded. They imposed restrictive measures for a further 38 Russians and Russian organizations for the invasion of Russia in Ukraine. Thus, the number of organizations that fall under the sanctions, were the Russian private military company "Wagner" and by businessman Yevgeny Prigozhin, who is the chef of the government of the Russian Federation, in particular President of Russia Vladimir Putin.
Comments
comments