Groisman threatened severe punishment of those responsible for security in the burnt Delaware in Odessa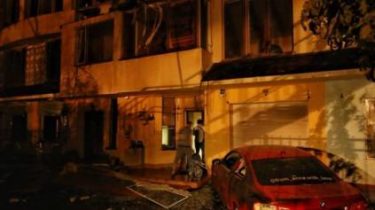 Prime Minister Volodymyr Groysman calls for stiff punishment of the perpetrators of the deaths of children in the Odessa camp "Victoria".
This was stated by Prime Minister of Ukraine Volodymyr Groysman during the forum "Yalta European strategy".
"It's just awful. If it is caused by negligence or any inadequate actions of the people who was responsible for the security, they should be strictly punished", – he stressed.
See also:
The police told about the problems when extinguishing a fire in a children's camp in Odessa
According Groisman, according to the preliminary information, it is this complex were examined, in particular, to fire safety.
"It is a great tragedy when children are dying, I have no words," he added, expressing condolences to the families of children who died as a result of the fire.
The Prime Minister also noted that the Chairman of the Odessa regional state administration today convened a meeting of the Commission on the tragedy.
We will remind, on the night of 16 September in Odessa burned the municipal children's recreation and sports camp"Victoria". At the time of the fire in the camp there were 150 children. In the building, which caught fire, was 42 children. According to journalists, the Windows of the burning house, jumped out of three children. In gschs reported that two children were killed during the fire , two more were injured. Two children who were injured, the ambulance was taken to the regional children's clinical hospital.
In the Odessa region declared mourning because of the tragedy. Now law enforcement officers are searching for another girl who disappeared during the fire.
Comments
comments