Russia miscalculated in trying to create in the Donbass, Abkhazia or Transnistria – Walker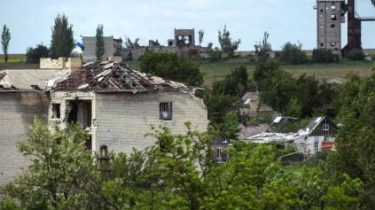 Playing time is not on Russia's side in its undeclared war against Ukraine. This was stated by the special representative of the US State Department on Affairs Kurt Volker at the summit of the Yalta European strategy (YES), UNIAN reports.
"Russia had expected the time to be on her side, that it is possible to create a frozen conflict in Abkhazia, Ossetia or Transnistria, and thus to solve the issue", – said the American. However, these intentions of the Kremlin, in his opinion, miscalculated. "The reality is that time is not playing on the side of Russia. The situation in the Donbas and the overall situation strategically is not favourable to Russia," he said.
Videoconnect in the East of Ukraine hurts us-Russian relations
TSN. 12:00
28 Aug, 12:43
Facebook

VKontakte

1

Google+

Twitter

Viber
Simultaneously, Walker noticed that for the benefit of Ukraine, the time is also not playing. "It is not favourable for Ukraine, for the people of Donbass, and actually, it will worsen the situation in 2017 is worse than the previous" – said the representative of the state Department. According to him, 10 thousand dead, millions of refugees and the regular injuries and death on the front does not give grounds to speak about reducing the level of conflict and the clarity of the situation for the world. "It's not a frozen conflict, it is a hot war," concluded Walker.
See also:
Walker explained why a more nationalist and Pro-Western Ukraine defeated Russia
However, Walker noted that the proposed by Russian President Vladimir Putin plan for the introduction of peacekeepers in Donbass will not contribute to the solution of the conflict. "The details of what was proposed, I think, actually further divide Ukraine, but does not solve the problem," stated the American.
Comments
comments