Like in 2018 will increase wages and the subsistence minimum. Government forecasts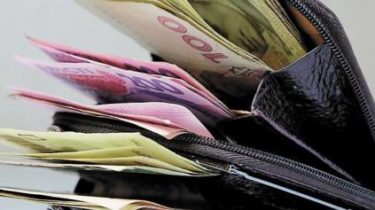 In 2018 in Ukraine will increase social standards. It is provided by the draft law on the state budget, which the Cabinet submitted to the Verkhovna Rada on September 15.
In particular, during the year, the minimum wage will increase by 16.3% from the current 3.2 thousand UAH to UAH 3723. The average salary in Ukraine, according to forecasts of Ministry of economic development and trade, will be 8629 UAH instead of the current 7.1 thousand UAH.
The minimum subsistence level during year will increase twice – 1 July and 1 December. In particular, for persons of working age, this figure will increase from 1.7 thousand UAH at the beginning of 2018 until 1853 UAH at the end of the year.
The draft law on the state budget of the 2018 takes into account the inflation at 7%.
The minimum wage in 2018
A living wage
From 1 January
From 1 July
From 1 December
For persons of working age
1700 UAH
1777 UAH
1853 UAH
For children up to 6 years
1492 UAH
1559 UAH
1626 UAH
For children 6-18 years
1860 UAH
1944 UAH
2027 UAH
For disabled persons
1373 UAH
1435 UAH
1497 UAH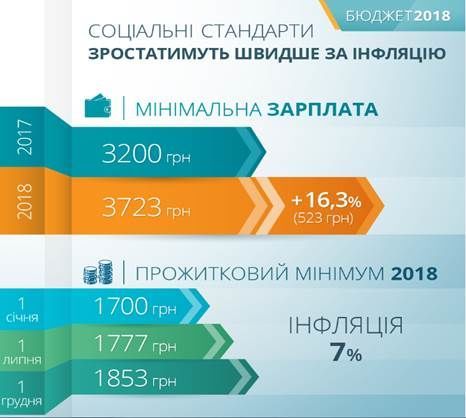 Comments
comments