Lviv court called reasonable suspicion Sakvarelidze Saakashvili smuggle across the border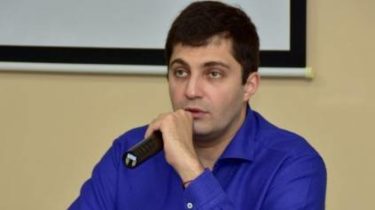 The court upheld brought against former Deputy Prosecutor General of Ukraine David Sakvarelidze suspicion of illegally crossing the border and smuggle it through the former head of the Odessa regional state administration of Mikheil Saakashvili.
About it reported in a press-service of Prosecutor's office in Lviv region.
"Analyzing and evaluating the evidence, the court, rejecting arguments by the defense, found them relevant and admissible, and stated that they are sufficient for the court's conclusion about validity of the declared David Sakvarelidze suspicions", – stated in the message.
As noted, we are talking about criminal proceedings on signs of the Commission of group violations of public order, illegal transfer of persons across the state border of Ukraine, resistance and violence against a law enforcement officer that occurred on 10 September at the international automobile checkpoint "shehyni", which is carried out by Area Prosecutor's office.
"September 16, completed consideration of the petition of the investigator about the election of former Deputy Prosecutor General of Ukraine David Sakvarelidze a preventive measure in the form of personal commitment," added the Agency.
Now pre-judicial investigation in criminal proceedings proceeds.
Recall, September 14, in Lviv, law enforcement officers reported about suspicion Sakvarelidze in the transportation Mikheil Saakashvili across the border. Prosecutors promised to ask for the softer measure of restraint – the personal obligation.
Comments
comments