Tigipko wants to buy Ukrainian "daughter" of the Russian "Sberbank"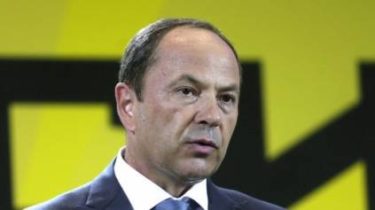 Businessman, owner of "Taskombank" and Universal Bank Sergey Tigipko wants to buy "VS Bank" (Lviv). This financial institution is a "daughter" of the Russian "Sberbank".
About it reported in a press-service of the Antimonopoly Committee, transfer "Ukrainian news".
Tigipko 23 August applied to the AMCU to grant him permission to indirect acquisition of shares in the share capital "VS Bank". His statement is still considered.
The National Bank confirmed that on August 28 from a citizen of Ukraine documents were submitted to indirect purchase of 99.9% of shares of "VS Bank".
"Now all the documents for approval of acquisition of significant interest in the "VS Bank" has been registered and are under consideration. Upon review the public will be informed in addition", – noted in the NBU.
The regulator has the right, under the law, to consider the package of documents within three months.
Currently 99,9% of its shares "VS Bank" indirectly owned by "Sberbank of Russia".
As of July 1, this year by total assets "VS Bank" has occupied 28 place (3.6 billion UAH) among 88 banks operating at that time in Ukraine.
We will remind, Sergey Tigipko is the owner of financial and industrial group TAS. In the financial market the group is represented by "TA" and the insurance group TAS. In December 2016 Tigipko has completed the acquisition of Universal Bank and insurance company Aegon Life Ukraine. In 2017, "Taskombank" acquired part of the assets and liabilities of the insolvent "Diamant" Bank and "New". According to NBU, July 1, in terms of assets "Taskombank" was ranked 19th (10.6 billion UAH) among 88 banks.
Note that after the introduction of sanctions against Kyiv "daughters" of Russian banks, their share has decreased on the Ukrainian market.
Comments
comments