Former NATO Secretary General after visiting the area of the ATO urged to supply Ukraine with weapons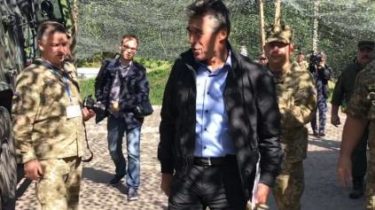 Former NATO Secretary General, Advisor to the President of Ukraine Anders Fogh Rasmussen after a visit to the ATO zone called upon to provide defensive weapons to Ukraine.
About this he wrote on his Twitter page on the evening of September 18.
"We must provide Ukraine with defensive systems. My first report from East of the contact line," – said Rasmussen.
The former head of NATO has returned from the East of Ukraine on 17 September. Immediately after returning, he said: "currently, two things are important: improvement of the defensive systems to the Ukrainians and peacekeeping forces to protect civilians throughout the region."
We should provide Ukraine with defensive systems. My first report from the eastern #Ukraine contact line pic.twitter.com/gxbVPGPGZ4
— AndersFogh Rasmussen (@AndersFoghR) September 18, 2017
Recall, during a working visit to the USA President of Ukraine Petro Poroshenko noted the steps that have made the us Congress to help Ukraine, including decisions on providing defensive weapons.
"It's not just position that allows us to significantly increase the price paid by the Russian aggressors, if he goes to the offensive, but it still opens up the possibility to provide us with the same assistance from the UK, Canada and other countries. Waiting for US political decision", – said the President, adding that in these negotiations, Ukraine and the United States is very far advanced.
Comments
comments