Forecasters warned of thunderstorms and heavy wind in Kiev and region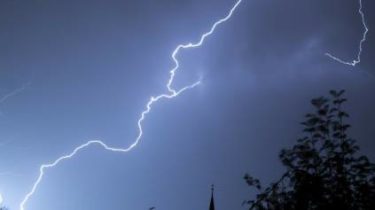 In Kiev and the region in the near future expected storms and squalls of up to 15-24 m/s.
This was reported in the Ukrainian hydrometeorological center.
"During the day on 21 September in Kiev and Kiev region of the storm", – is spoken in the message.
Moreover, forecasters warned that the capital region is expected to increase the wind speed of 15-24 m/s.
"On September 21 in the Western areas of strong rains, night in the Carpathians very heavy rain; in the Northern and Vinnytsia regions of the storm, in the Carpathians, in the afternoon and on the Left Bank of the gusts of 15-20 m/s, in the Odessa and Nikolaev areas with gusts up to 23 m/with," he added, in Reuters.
What will be the weather in Ukraine before the end of this week and early next, read on Dnia this link.
Comments
comments