In Kiev have set up so new apartments that don't sell and prices fall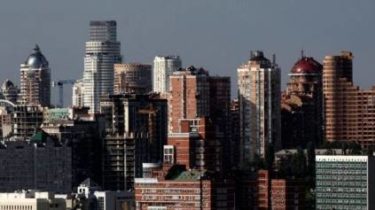 In Kiev constantly cheaper apartments in new buildings, especially three and four, and elite. The reason is that the capital has built many new homes, but buyers for housing (more than 76 thousand apartments in new buildings only) no, they don't have much to buy it.
Another reason I'm afraid to invest the accumulated money in unfinished because of the probability of "freezing" of construction. About it writes "Today".
In August and September, according to market analysts, the continued policy of reducing the price of square meter in new buildings. This led to the fact that somehow, but the number of transactions grew, and at a stronger pace than in the same period last year.
"In July 2016, were sold 403 apartments, and in August 364. In July, 2017 fixed 613 sold apartments in new buildings, and in August 634 agreement. So this year, decreasing the price per square meter, the number of transactions has grown each month," – says the analyst of SV Development Sergey Stepenko.
Often buy apartments economy segment, which accounted for 69-79% of all agreements of purchase and sale.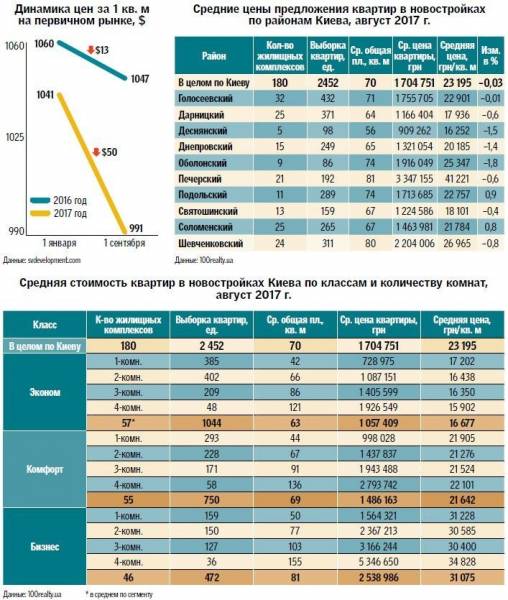 Today
The real estate market see boom of assignments. In fact, the so-called sale of an apartment in an unfinished house. According to estimates of realtors, such proposals have become more about one third.
"Those who bought housing at the stage of excavation to earnings, are now trying to "cash out" to gain more money – they are nervous that the price of meter is melting. Of course, among them there are those who buy for themselves, but future plans have changed, and this is the most realistic way to get the money back with a small profit," explains realtor Dmitry berestovoy.
Often buy apartments in installments from developers. Mortgage banking I'm afraid to take because of the instability and the rate of 30% per annum. Yes, and banks are reluctant to lend the Ukrainians large amount.
According to state statistics, now in Ukraine there are more than 16 thousand objects of unfinished construction. Of these, about 11 thousand houses. Only in Kiev about 700 unfinished projects.
Real estate agents say that while the final stupor market "save" a few factors. This devaluation, which has calmed down (though amid falling purchasing power) and a focus of some Ukrainians by their meters, where they have no pasture, is rented. The same situation in the current scenario, will continue until the end of the year. The market remains in a pending survey. To raise the prices developers can't, because the purchasing power of Ukrainians deteriorated.
Meanwhile, the government plans to offer Ukrainians a new housing program. The apartments will be sold on terms of financial leasing without down payment.
Comments
comments