The controversial mayor of Ukrainka resigned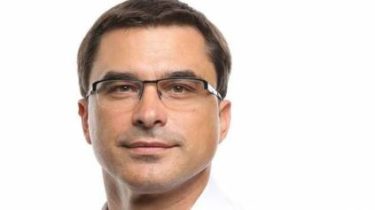 The controversial mayor of Ukrainka, Obukhov district, Kyiv region, ex-MP Pavel Kozyrev resigned.
This is the official website of the city.
"Today, September 21, at the regular meeting of the session of the Ukrainian city Council 7 convocation mayor Pavel Kozyrev appealed to the deputies to accept his resignation", – stated in the message.
According to Kozyrev, he decided to resign because of the transition to another job.
"This is for me new, more ambitious and complex project. And, of course, it is also associated with the development of local government and urban development. My life remains unchanged, changing only the scale!" – said the mayor of Ukrainka.
Note, for the resignation of Kozyreva voted 18 city deputies, which is most of the acting mayor was the city Council Secretary Ekaterina Protsenko, which also previously changed the "Party of regions" to "Our land".
Recall that in early September , the city Council of Ukrainka was held large-scale searches. The Director of a local information resource "the Tripoli region," Eugene Tsapenko in the comments Dnia reported that a possible reason for the searches is the work of mayor Pavel Kozyrev and his subordinates. "Personally, I believe these actions are corrupt. The only thing I can reproach to law enforcement that they were delayed for a few years. For a long time they were supposed to be here and work," said Tsapenko.
According to local activists, in addition to Kozyrev, during the last elections in 2015 in Ukrainka the city Council passed a number of former regionals. In particular, the husband of the Deputy mayor of Ukrainka with the Executive work of Oksana Kirilyuk Deputy Ivan kyryliuk, Chairman of the land Commission Igor Skiba and others.
Comments
comments