In Britain, the smart parrot secretly from the owners made online order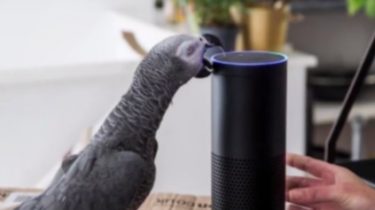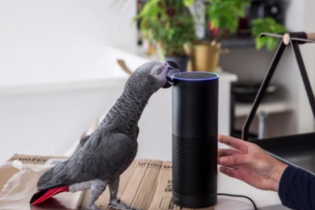 In London pet parrot buddy was able to prove to his mistress that he is a smart boy.
Quite unexpectedly, a set of gift boxes worth £ 10, that is, 340 hryvnias was given to an inhabitant of London, Corinne Pretorius, said in the story "Sedanka z 1+1".
Suddenly, because neither her husband and her son that the online ordering did not. But to believe that the order made her a parrot buddy a woman could not immediately.
See also:
In India the drug-addicted parrots devastate the opium poppy fields
However, other options she had. Then Corinne went on an experiment and videotaped the conversation buddy with voice assistant which helps you to make purchases in the online store.
The bird, copying the owner, several times repeated the word Alex, the device is turned on and said, "what you want to buy." Usually, to complete the order from the buyers, to one of the online stores, you need to confirm everything with the word "Yes".
It is unknown whether they managed to return Corinne gift boxes are back, but now she hides away from buddy any voice assistants.
Recall that in Kuwait the parrot told his mistress about the love Affairs of her husband. According to pet, the woman found out that her boyfriend cheated on her with the maid.
Video settings British parrot made a purchase in the online store
Snidanok 1+1
Today, 09:43
Facebook

VKontakte

Google+

Twitter

Viber
Comments
comments