SBU Medvedchuk was invited for questioning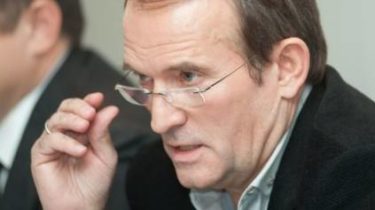 In the Main investigation Department of the SBU invite the leader of the public movement "the Ukrainian choice – the Right of the people" Viktor Medvedchuk, with the aim of testifying in the case of illegal border crossing officials in 2014-2015.
It is reported by Interfax.
"Of course, we want to hear and Mr Medvedchuk. Really want. And I take this opportunity … through the media, invite him to us," – said the head of the main investigation Department of the security service of Ukraine Grigory ostafiychuk.
See also:
Tymoshenko has decided to team up with.
According to him, the SBU has caused Medvedchuk for questioning in the case, but he has not yet appeared.
"We invite you to come and fulfill their procedural obligations", – said the head of IC SBU.
We will remind, earlier the leader of "Justice" Valentin Nalyvaychenko called on interrogation in security Service of Ukraine. Subsequently, the SBU reported the reason for the call for questioning Nalyvaychenko. It was noted that in the production, in particular, it is established that in 2014-2015, the employees of SB of Ukraine organized the illegal crossing of the state border of Ukraine, one of the former heads of security service of Ukraine, which, together with the leader of the NGO "Ukrainian choice" Viktor Medvedchuk made several sorties in the Russian Federation without passing border and customs control.
Comments
comments