It is absolutely illegal. The press Secretary of the foreign Ministry of France on the situation of "representation of the DNI" in Marseille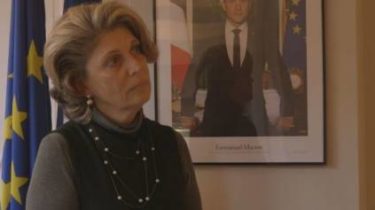 Press Secretary of the Ministry of European and foreign Affairs Agnes Romat commented on the situation with the opening of the Association, which calls itself "the DNR office in France".
In comments especially for the "1+1", the politician explained that the activities, as the purpose of the so-called "Association" is absolutely illegal.
"The French government does not officially recognize this Association. And it is for this reason the Association can not use any form of diplomatic immunity or privileges.
The purpose of this Association is illegal," said Romat.
See also:
France has launched an investigation because of the alleged open "representative offices "DNR" in Marseille – Klimkin
Moreover, she reported that the Minister of European and foreign Affairs has already informed the Prosecutor's office about the "Association".
"Minister of European and foreign Affairs informed the Prosecutor's office, passing in the relevant information. I want to reiterate the official position of France on the conflict in Ukraine – France is committed to the territorial integrity of Ukraine within its internationally recognized borders and the full restoration of its sovereignty. We do not recognize separatist entities in certain districts of Donetsk and Luhansk regions and, as a consequence, we do not have any formal relations with these separatists," – said the press Secretary of the Ministry of European and foreign Affairs.
We will remind, in August on his page in Facebook the people's Deputy, the head of group "Information resistance" Dmitry Timchuk said that "the Ministry of foreign Affairs DNR" plans to open representative offices of the Republic" in the EU, the first in France.
"The Ministry of foreign Affairs of the DPR" for the execution of the instructions of curators from FSB and O. Zakharchenko, stepped up the creation of the so-called "representative Republic in the EU", – he said.
According to Timchuk, now "Ministry" carries out organizational activities for the opening on 1 September "mission of the DNR in France in Marseille.
Comments
comments