Leshchenko boasted a gift from his wife and said, pays for itself, in their travels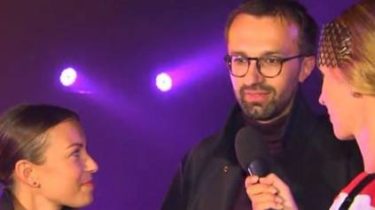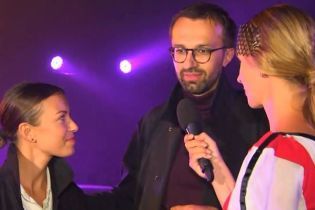 BPP Deputy Sergei Leshchenko on the ninth of September married Digene Anastasia topil's'ke. Last year Sergey bought an expensive apartment in the center of Kiev it is on borrowed money favorite, says "social life".
In conversation with Ekaterina Osadchaya Sergey confirmed: not walking out of Nightclubs in the session hall of the Verkhovna Rada, because "the club is all happening in the night from Saturday to Sunday, and on Sunday the Parliament is not in session".
See also:
Leshchenko for the New year made an offer to the DJ Anastasia topil's'ke
"If I like to buy and give him some t-shirts, knee is the influence, probably, Yes," replied the newly-made wife Leshchenko, DJ Anastasia topil's'ke on the question of Catherine.
The MP boasted presented a new sweater from the beloved and admitted, consults with his wife about what to wear.
See also:
"Blame the stupid chicken." Topil's'ke apologized for the reaction to the quota of songs in the Ukrainian language
"This sweater I Nastya gave. She came from Ibiza, before it was in Berlin, Germany. Four days of performances. And one day she went to the store and bought me this lovely sweater. I went out today for the first time", – said the politician.
According to Topol's'ke, she's used to discussions, but "not on such a scale," which they began after the start of their relationship with Sergei.
Video"small tiger" the people's Deputy Serhiy Leshchenko told how to fly to Europe for DJ sets wife
Social life
Yesterday, 23:13
Facebook

VKontakte

Google+

Twitter

Viber
Leshchenko, in turn, rejoices, because he was "very lucky in life."
"I am traveling, and her daughter is there, because serves. She even gets paid for it, and her journey is fully paid by those who invites. For myself I usually pay for myself," concluded the MP.
Comments
comments