New military Prosecutor of the forces of ATO has a huge mansion and drives a Harley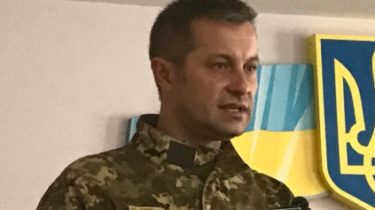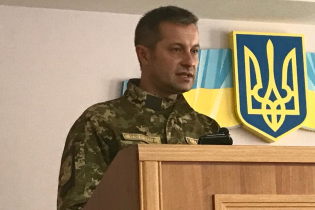 Recently the new head of the Military Prosecutor of the forces of ATO was Oleg, Zizek. His Declaration is striking, the abundance house of 480 square meters, two cars, ATV and dirt bike Harley-Davidson. Three vehicles he uses proxy.
It is reported the draft of the "Declaration" of the publication bihus.info.
According to the Declaration of 2016, Zizek owned sports car BMW M5 2009 model year, the Peugeot 307 2005 model year, the Kawasaki 360 Quad bike brand Harley-Davidson Night Rod Special. He also pointed out the right to use another ATV Yamaha Grizzly, crossover Nissan Qashqai and a trailer for transporting motorcycles Excalibur S2 1500.
With real estate, Zizek declared the building area of 480 square meters in the village of Storozhnytsya in Uzhgorod and near a quarter of the apartments in Mukachevo 90 square meters. Attorney's wife Lyudmila, Zizek in 2016, rented a 50-meter apartment in Poland.
The military Prosecutor also have two expensive watches and a smoothbore shotgun Merkel DF 65T. Cash he kept 120 thousand UAH.
Public service Oleg Zizek came immediately after graduation in 1997. From 1997 to 2001 he worked as assistant to the Chairman of the Transcarpathian regional court, 2001-2011 – he dispensed justice in the city courts of Mukachevo and Uzhgorod.
As previously found Transcarpathian human rights activist Larisa Stupak, military service, Zizek never passed, and the military rank of "major General of justice" he was awarded in 2015 in the process of recertification. Also in 2014 he famously was detained by traffic police for driving while intoxicated.
We will remind, earlier the detectives NAB completed a pre-trial investigation in criminal proceedings on the fact of illicit enrichment of the former military Prosecutor of the forces of ATO Konstantin Kulik.
In particular, it is established that he purchased the apartment in Central Kiev that have registered on the civil wife and mother, and Parking lots. These assets are not reflected in the Declaration of the official. In addition, the ex-Prosecutor of the anti-terrorist operation forces didn't return for the 2013 auto Toyota Land Cruiser 100, which he started to use in 2010 on the basis of power of attorney issued by Vladimir Zhilin – the father of one of the leaders of the terrorist organization "Oplot" Evgeny Zhilin.
Konstantin Kulik was dismissed from the post of Prosecutor of the ATO and was appointed Deputy head of the Department of international legal cooperation of the Prosecutor General.
Comments
comments