Gontareva has gone on indefinite leave at their own expense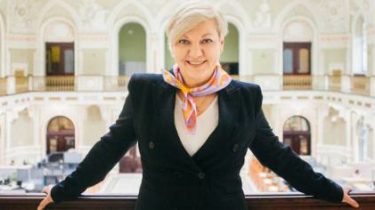 Today, September 26, at the head of the National Bank of Ukraine Valeria Gontareva was over four and a half month tariff of vacations, unpaid leaves and leaves of absence. Work tomorrow, it will not work again took unpaid leave that is without pay.
About it reported in a press-service of the NBU, transfer "Ukrainian news".
Recall that Gontareva announced his resignation on 10 April this year. May 10 was her last day of work in the national Bank. After that began the long vacation. From 11 may to 7 August inclusive she was on paid leave, using annual leave balances that have accumulated since 2014. In the period from 8 August to 26 September Gontareva continues to be on vacation at own expense and personal time.
To resign Gontareva could not because, by law, must vote for this Parliament. And in the Parliament the relevant documents are still not submitted by the President of Ukraine Petro Poroshenko, because I still can't decide on the candidacy of the new head of the NBU.
Comments
comments