No reforms, no money. The Minister of Finance announced the key IMF requirement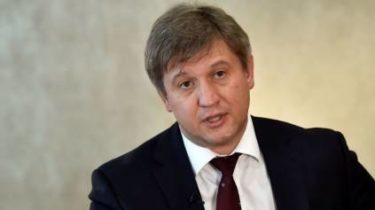 Ukraine will not receive UAH 1.9 billion from the International monetary Funduntil start of pension reform. This is a key requirement of the lender.
This was stated by Finance Minister Alexander danyluk, wrote UNIAN.
"A key condition for the next tranche of pension reform", – said danyluk.
The Minister hopes that the Parliament will approve the relevant draft legislation as soon as next week. So 9 million pensioners will receive increased pensions from 1 October, and the system – radical reform.
Danyluk said that $ 1.9 billion from the IMF should not act to the state budget and the reserves of the national Bank. So the need for their urgent getting there and delay for a month or two or three will have destabilizing effects on the financial system.
"The question that we need pension reform and we need it to hold. We do pension reform for the IMF and for the citizens. But it is in the conditions for receipt of the next tranche," – said danyluk.
Recall, the IMF approved a four-year program of crediting Ukraine's economy EFF 17.5 billion in March, 2015. In this programme, Kyiv received four tranches of credit for a total amount of 8.7 billion dollars.
According to the Director of communications of the IMF Jerry rice at a traditional briefing in Washington on 15 September, Ukraine for completion of the fourth review of the cooperation program and receive the fifth tranche of the International monetary Fund must approve a pension reform, to accelerate privatization and to show real results in the fight against corruption.
Another IMF mission is expected in Kiev in the second half of September, however, official confirmation of the Fund in this regard was not.
Comments
comments