Decentralization continues in Ukraine may receive the first United community around the regional center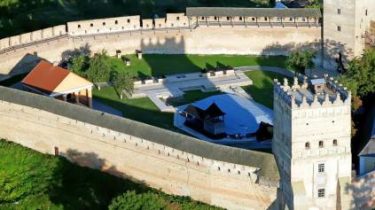 In Ukraine, the ongoing reform of decentralization: luck could become the first city of regional importance in Ukraine, which will unite with the nearby settlement.
It is reported Volyns'kyi Center of development of local self-government in Facebook.
Eight of the 12 deputies pryluts'ke village Council voted for Union with the city of Lutsk.
As said in comments, the expert on decentralization Volyn OP "the Center of development of local self-governance" Oksana urban, a final merge process will take several months.
See also:
Decentralization: a great chance for small towns
Now the working group will be created, which established a project for joint action and future development of the United territorial community. Its membership will include the same number of people from the rural Council and the city of Lutsk.
Achievements of the working group must approve at the sessions of both councils and the project about the Association go to the examination of the Volyn regional state administration, providing opinion on the compliance of the Constitution of Ukraine.
According to the expert, extraordinary elections to the United local community can take place no earlier than 2018, and to direct inter-budgetary relations in the future if it will be released in 2019.
Thus pryluts'ke village Council opened the window for the first United community around the regional centre.
We will remind that the President of Ukraine Petro Poroshenko stressed the importance of continued decentralization in the state, which greatly enhances local community development.
"The first reports we have from local governments, already clearly show that when we transfer the rights and financial resources, and the responsibility of local authorities greatly increases," he said.
Videocentral: the pros and pitfalls of reform
Snidanok 1+1
19 Jan, 11:43
Facebook

VKontakte

Google+

Twitter

Viber
Comments
comments