In the Carpathian region opened the plant for the production of parts for Porsche, Lamborghini and other luxury cars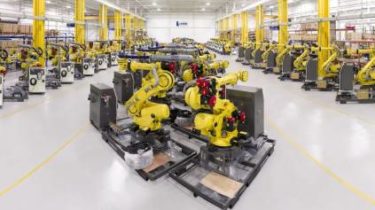 In the Carpathian region has opened a production cable network for the automotive industry the German company Leoni AG, which will operate thousands of Ukrainians.
This was stated by President of Ukraine Petro Poroshenko during the opening in Ivano-Frankivsk region a new production of cable networks for the automotive industry Leoni group.
"Today's event is important, especially when you consider that the Leoni group is one of the world's largest manufacturers of electric cable networks. Key customers of Leoni already there are such giants as General motors, Volkswagen, Audi, Porsche, Lamborghini and other luxury car brands", – he stressed.
According to Poroshenko, by 2021 in Coloma will create 5 thousand jobs, and now their number is 800, and employees will receive 8 thousand hryvnias and unique benefits package.
"Why so confident are investors? Why is the Ukrainian government, the Ukrainian government and I, as President, claiming that the worst is over? Ukraine has 6 consecutive quarters of strong economic growth. Sure that the losses caused by the war and economic aggression by Russia, no longer stop the Ukraine. We survived, we adapted, found new markets and provide economic growth", – said the head of state.
In addition, Poroshenko noted that Ukraine an important discovery of each plant, because it should be "a successful country of successful people" and thanked all those "who believed it and came to the us in the Ukraine first."
"I would like to thank the company Leoni, which is one of the first to believe in Ukraine, which first voted for the future of Ukraine to the dollar, creating future jobs, providing new taxes to local communities. Believing that Ukraine is competitive and efficient for investors", – concluded the President.
We will remind, in the Chernobyl area before the end of the year, will start a new plant, which will process liquid radioactive waste.
Comments
comments