Poroshenko decided who will replace Gontareva as the head of the national Bank – media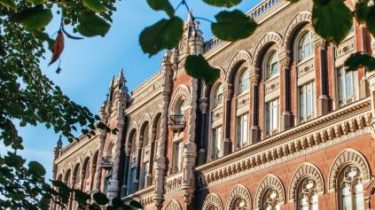 President Petro Poroshenko is ready to offer the Parliament the candidate for the post of Chairman of the National Bank of Ukraine – first Deputy Chairman of the NBU Yakov Smoliy.
This is with reference to sources in the state authorities write "Ukrainian news".
"The second candidate, which was even a favorite in some circles, – the Chairman of the Board "Raiffeisen Bank Aval" Vladimir Lavrenchuk – not gaining votes in Parliament, and resin – passing candidate," said one of the interlocutors.
According to preliminary data, the appointment of a new head of the national Bank will be held in October.
Recall, September 26, at the head of the National Bank of Ukraine Valeria Gontareva was over four and a half months of tariff holidays, 15 days of unpaid leave provided by the legislation for a year, and 20 days of compensatory time off. However to work it did not work – supposedly forced to extend the leave without pay.
Gontareva announced his resignation on 10 April this year. May 10 was her last day of work in the national Bank. After that began the long vacation. Since the duties of the Chairman of the NBU temporarily perform the first Deputy head of the regulator Yakov Smoliy.
Comments
comments