In the Kiev metro detained the guy with the explosives and drugs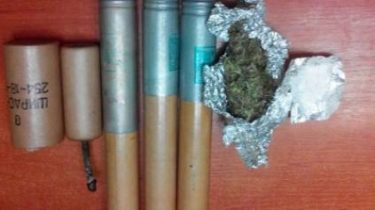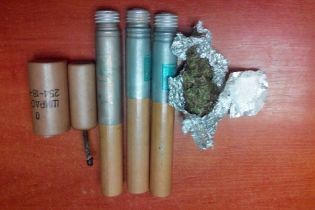 In Kiev metro station "demeevskaya" the 22-year-old resident of Sumy region seized a firecracker, smoke bomb, flares, and drugs.
This was reported in the capital Department of communication of the police.
"Militiamen detained 22-the summer native of Sumy region, which during personal inspection found and confiscated dangerous items: two lighted rockets, one of the flare, an explosive package and a smoke grenade", – stated in the message.
As noted, also the young man withdrew a parcel with powdery substance of white color, similar to amphetamine, and the substance of green color similar to hemp.
According to the detainee, the drugs he kept for his own use without the purpose of sale, however, the origin of ammunition refused to comment.
The seized items were sent for examination, which establish their origin and purpose, investigators began criminal proceedings under article about illegal circulation of weapons, ammunition or explosives, and the illicit production, manufacture, purchase, possession, transportation or shipment of narcotic drugs, psychotropic substances without the purpose of sale. The young man threatens till five years of imprisonment.
We will remind, earlier in Transcarpathia exposed the channel of smuggling of drugs in the European Union. A local resident organized the drug trade, ferrying across the border is marijuana.
Comments
comments