Cancer men turned out to be a toy that he had swallowed 43 years ago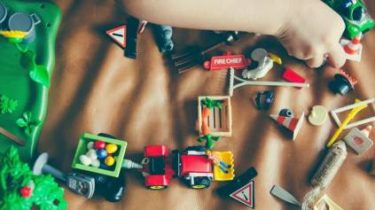 In the UK doctors have performed the surgery the patient, who was diagnosed with bronchial carcinoma (lung cancer – ed.) but it turned out that the man in the lung 43 years was a detail from children's toys.
It is reported by CNN.
See also:
In Britain offer to smoke instead of eating: the country's first cigarette for weight loss
Doctors have removed from the lungs of British plastic cone that professionals took for the cancer, when the man appealed to him for the first time three years ago. In medical institution the man decided to come in 47 years. He complained of a constant cough that has become chronic he. The doctors decided that a heavy smoker with lung cancer and had surgery.
"We acted quickly because the bacterial infection could spread to other areas beyond the lungs," said the doctor who operated on the British.
What was their surprise when instead of the tumor they saw a toy cone.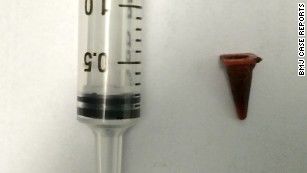 BMJ Case Reports
So, the man told doctors that as a child he loved to play designer called Playmobil. Often he swallowed parts of the toy, so that time and did not notice that part of the toy fell into the trachea.
Four months after the toy was removed, the cough men almost disappeared, and the x-ray showed only a small residual lung infection.
Recall that in Canada surgeons "forgot" a 30-centimeter plate in the body of the patient. Doctors have long tried to establish the diagnosis and even started to treat the inflammation in the shoulder. But later they did an x-ray of the abdomen, and found in her plate, which is used to protect the stomach and viscera during surgery.
Comments
comments