Nasalik has threatened to disconnect from power to water utilities for billions of dollars in debt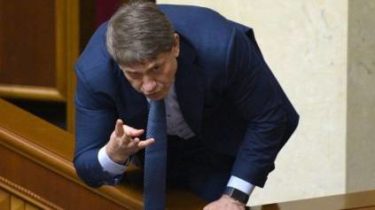 The Minister of energy and coal industry Igor Nasalik threatens restrictions of energy supply utilities in water supply and sanitation for their billions of dollars of debt for electricity.
The Minister said during the next selector meeting on preparation for the heating season, reports UNIAN.
See also:
The court arrested the apartment and house Natalika
"Another 10-12 days and I will give the command that would have the calculations and the signed agreements on the restructuring, we will disable first the administrative offices of the utilities, after which we limit the supply of electricity to those businesses that have not paid," warned Nasalik.
The Minister said that since the beginning of year the debt of housing and communal services increased by 0.7 billion UAH.
See also:
140 million euros and more than a million hryvnias of cash: declared that the Minister of energy Nasalik
"Today, the debt of municipal enterprises for water supply and sanitation amounts to 5.6 billion UAH", – said the head of the energy Ministry.
Comments
comments