The Ministry of economic development predicts the growth of communal tariffs by 20% in 2018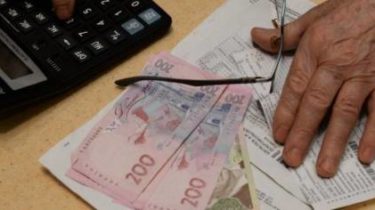 The Ministry of economic development and trade has published the consensus forecast in respect of the tariffs for the coming years.
About it reports the UNIAN.
In particular, the consensus forecast of the Ministry envisages an increase in 2018 natural gas tariffs by 19%.In turn, the heating, hot water and electricity could rise in price by 20%.
In addition, in 2019 the growth of tariffs for gas could reach 12,5%, for hot water, heating and electricity – by 17.5%.
Meanwhile, in 2020, the growth of tariffs for gas and electricity, according to the forecast, will amount to 10%, and for hot water and heating – 19%.
See also:
In the Ministry of economic development expects GDP growth of 3% and the rate of 29,55 USD per dollar at the end of 2018
We will remind, for the next heating season, gas prices for population will not rise. More about this in the summer, said Prime Minister of Ukraine Vladimir Groisman. According to him, the decision a few days ago was taken at a meeting of the government. With regard to future fluctuations in gas prices, they will be in line with inflation in the energy market and any sudden changes in pricing will not happen, promised the Prime Minister.
Groisman also noted that he sees little reason to increase prices for housing and communal services, but this issue is not within the competence of the government.
Comments
comments