46 the tax officials of times of Yanukovych suspected of causing nearly 100 billion losses to the state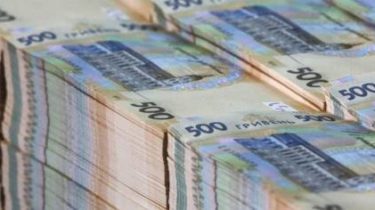 GPU reported that 46 officers of the tax administration during the reign deprived the title of President Viktor Yanukovych suspected of causing damage in almost 100 billion hryvnia.
About it informs Department of public relations and media General Prosecutor's office.
In particular, today the Prosecutor General Yury Lutsenko told about the investigation of a number of proceedings on criminal offences committed by a criminal organization of Yanukovych and former Minister of revenues and duties Klymenko.
"As you know, during the special operation military Prosecutor's office in the framework of criminal proceedings detained a number of suspects in the case of theft of the tax administration of Ukraine of Yanukovych," – he said.
See also:
In Zaporozhye on systematic bribes burnt down by a group of tax specialists
According to Lutsenko, it is about 46 tax, as a result of illegal actions which the state had suffered losses 95.9 billion.
Thus, the former Chairman of GNA in the Kharkov area is suspected of causing losses to the state from participation in a criminal organization in the amount of more than 308 million.
A total of 19 suspects elected a measure of restraint in the form of detention with alternative Deposit. Now 4 people are in custody and in respect of 21 persons a preventive measure in the form of collateral. The total Deposit is 229 million UAH, actually paid by 75.5 million UAH.
Recall that large-scale anti-corruption operation was conducted by the Prosecutor General and the interior Ministry. After the search was arrested 23 former high regional officials of the Ministry of income and fees from the Eastern and southern regions, as well as Kiev. On this worked together 1700 five hundred police officers and prosecutors.
Searches in Ukraine gave grounds to arrest the foreign accounts Klimenko. In the capital searched one of the largest shopping and office centers in the city. A key structure is a group of companies "unison" through which, according to vyskakovaci Prosecutor Anatoly Matios, Klimenko legalized stolen billions of dollars. The company now has 100 luxury apartments and 5 houses, offices, land plots, and dozens of high-performance cars, a thousand cars and 4 floors of the shopping center "Gulliver". In addition, part of these funds went to Finance of the Media holding "Vesti" and on the security company "SKIF", which, according to security officials, all the while putting pressure on the investigators.
On July 14 the security forces in several areas simultaneously carried out searches and seize documents and computers, firms that associate with the senior era of Viktor Yanukovych. Law enforcement authorities report on the seizure of property related businesses with the ex-Minister of incomes and fees Oleksandr Klymenko.
Videoshome Klimenko revealed: prosecutors showed how stolen billions during Analogica
TSN. Week
16 Jul, 20:15
Facebook

5

VKontakte

1

Google+

Twitter

1

Viber
Comments
comments